Recent Events
Fundraiser at Mr. G's Pizza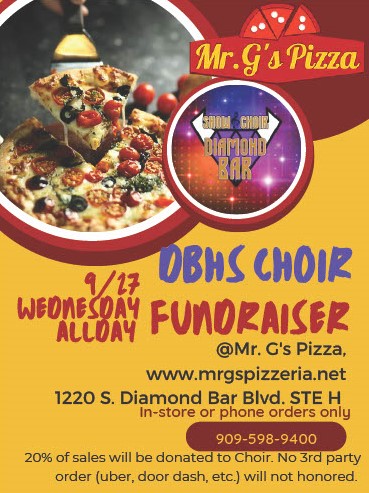 We are having a fundraiser at Mr. G's Pizza on September 27th! Order from the establishment either in store or over the phone and show them this flyer at checkout to have a portion of the proceeds contributed to our program!
Senior Sophie Morookian Singing the National Anthem at the District Welcome Back Event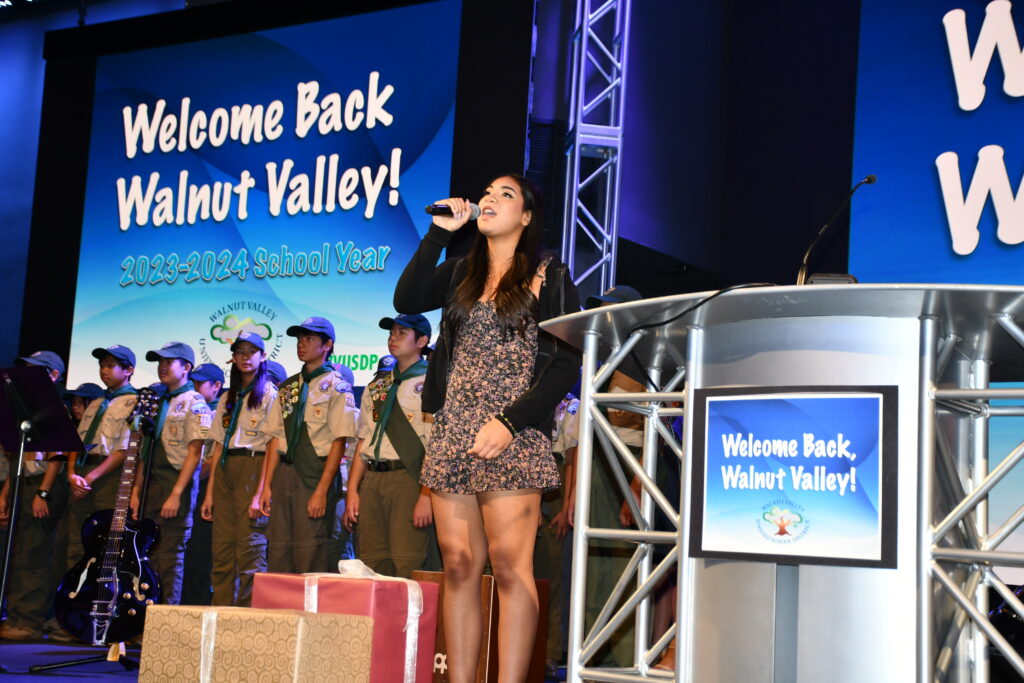 During the summer, Sophie Morookian got to sing for every staff member in the Walnut Valley Unified School District. We are so proud of what an incredible job she did!
Some Highlights from the Summer Choir Olympics
---
The Choir Olympics was a summer bonding held for the entire Choir Department over the summer! Thank you to everyone for coming out and having a blast with us!
---
Upcoming Events
Fall Concert! September 28 & 29
---
Fundraisers
---
Mr. G's Pizza: September 27