Director of Choral Music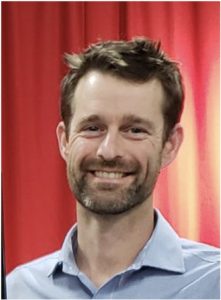 Richard Langham has been a music teacher in public schools for 18 years. Serving 7 years as the choir and guitar instructor at Chaparral Middle School in Diamond Bar, California, and transitioned as the choral music director for Diamond Bar High School.
He holds a Bachelor of Music (Choral Emphasis) from the University of Southern California and a Master of Music in Choral Conducting from California State University, Los Angeles.
He has successfully built two high achieving middle school music programs, with ensembles that regularly receive top ratings at festivals and students that are accepted into regional and statewide honor choirs. He has served as the Arts Department Chair, the music director of nine theatrical productions, been instrumental in procuring accolades for the school (including Golden Bell, Schools to Watch, and NAMM awards for arts education), acted as a technology trainer, and mentored several undergraduate music education students.
In 2019, he was awarded the Walnut Valley Unified District Teacher of the Year. As a performer, he has worked as a choral singer and indie rock singer-songwriter in both the U.S. and Europe.
Richard Langham
Director of Choral Music
[email protected]