We have some of the finest professional performers and choreographers in the industry.  They have the technique, knowledge and drive to deliver the best performances from of our students.  They are the raw material and inspiration on which our chorale students rely.
---
Amanda Richardson
Amanda is co-owner of Generation DCD. Her motto is dance to inspire, create art and discover. Amanda is a dance instructor/choreographer at Diamond Bar Hight School, Granada Hills Charter High School, William S. Hart High School and David Starr Jordan Middle School. Amanda's motivation is to inspire the creative expression in both children and adults.  Introduced at a very young age by her mother to the world of dance and art, she felt determined to carry on that tradition.  Every day Amanda discovers the joy and freedom of expression through performing and visual artistry.
---
Dominic Matas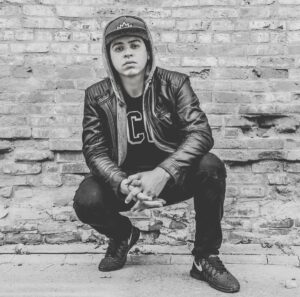 Dominic is a dancer, singer, and choreographer based out of North Hollywood, CA; he is an award-winning choreographer for Show Choirs around the country. Dominic has been seen as a singer/dancer on The Oprah Winfrey Show, Dancing With the Stars, and America's Got Talent. Dominic has danced at Millennium Dance Complex in North Hollywood, learning from some of the biggest choreographers in the Dance and Music Industry, and has trained and performed with the world-renowned dance team Academy of Villains.
In 2018, Dominic was a nominee in the FAME Aspire Awards as one the year's "Best New Choreographer"s. Dominic has an immense passion for teaching dance, as well as the discipline it takes to be a successful performer.
---
Michael Campos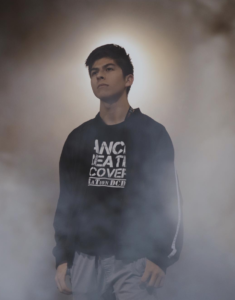 Michael Campos, has been dancing for 6 years and teaching for 3. He has extensive training in ballet, jazz, contemporary and hip hop which he learned from his home dance studio Generation DCD, as well as 6 years of competitive show choir experience. He's an alumni of the award winning Hart Sound Vibrations, where he was dance captain and a principle set character for multiple years. He's also apart of Generation DCD's performance dance team that preforms at events like the LA Staple Center, John Burroughs Pop Show, and Burbank Singing Star.
Though Michael loves to dance, his true passion is teaching and creating. He now teaches at Generation DCD, works with Diamond Bar Choirs, Hart High Show choir, and is Artistic Director for Placerita Jr Highs Major Minors. Michael is grateful for the opportunity he has to follow his passion in dancing and creating, as well as all the people that love and support him along his journey.